If your child is interested in playing an instrument, online music lessons are a great place to start. There are many music lesson providers, but the following twelve are some of the best.
It's never too early to train your kid to love music. Kids' music lessons not only help them play and appreciate their favorite songs, but they also help them focus, learn patience, and a lot more!
1. Drumeo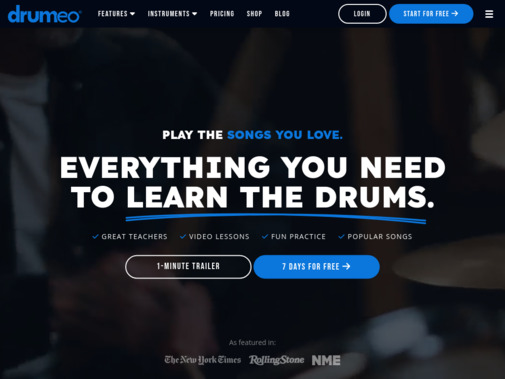 If your children love to play drums and want to learn at their own pace, then we highly recommend Drumeo. It's a great platform that also has a lot of free content available on its YouTube channel, and you get access to much more premium content on its website by becoming a subscriber.
The videos are suitable for both beginners and children who already know their way around drums. You will find tons of useful content on the channel that can help your kids become a pro!
2. Making Music Fun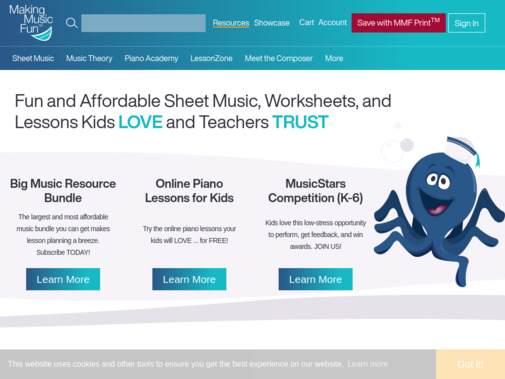 If you want your kids to enjoy all the perks of music classes online, then MakingMusicFun.net is one of the best and most affordable options available. Whether your kids love playing piano, guitar, violin, or any other instrument, MakingMusicFun.net covers it all!
The website caters to both beginners and kids who are already familiar with instruments. All the sheet lessons are divided into three levels, which allow the kids to learn everything step-by-step. The sheet lessons are also printable, so your kids do not have to sit in front of the screen every time they want to learn music.
MakingMusicFun.net also offers free piano lessons on the website, which can be accessed by creating a free account. However, not all the lessons are available for free. Some lessons can only be accessed by premium users.
Moreover, the website also hosts online music competitions to boost the confidence of the young stunners!
3. Hoffman Academy
The Hoffman Academy online piano-learning platform is one of the best choices around for kids. This free platform offers over 300 video lessons that center around a step-by-step approach and cover all skill levels from beginner to advanced.
What's interesting about the Hoffman lessons is that they're not only fun and engaging for kids, but they are also very useful and informative. Kids can even learn to write music, understand the basics of music theory, learn to improvise, and more.
Apart from regular music lessons, Hoffman Academy offers interactive game lessons, flashcards, and play-along tracks, all organized by difficulty level.
4. PianoLessons4Children.com
PianoLessons4Children offers piano lessons to beginners and elementary-level children free of cost. The lessons are divided into three categories; piano lessons, children's songs, and composer lessons.
Each lesson is in the form of a video lecture that is also available on YouTube. Most lessons also have quizzes at the end of them to help parents and teachers track children's performance. Moreover, each children's song has free sheet music, which can be downloaded as PDF files on your device.
5. Kid's Guitar Zone As the name suggests, this website is specifically designed for kids who have a passion for playing guitars. The content of this site is targeted towards children who are new to the world of music. If your child is already aware of the basic steps then this might not be the right choice for you.
The lessons on the website are divided into ten parts, the first being the most basic one. Unlike other websites that offer online music lessons, all the content on this site is free. The classes have YouTube videos linked to them, and you can also download them as PDF files.
6. Orpheus Academy of Music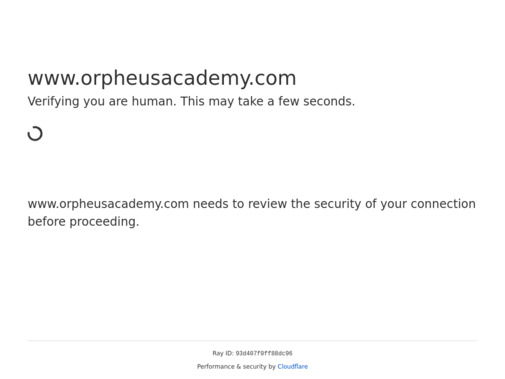 Orpheus Academy of Music offers both online and physical classes for students passionate about learning to play piano, strings, guitar, and even sing.
The lessons can be scheduled anywhere between Monday to Saturday. For children who have school, Orpheus Academy also offers early morning and lunchtime lesson spots. Moreover, children can also attend private makeup lessons if they miss any of their regular music classes.
The first two weeks of lessons are offered free of cost, and all the lessons are taught via Zoom. This helps students get regular feedback from their teachers and improve their skills. Moreover, all the students have the option to shift to in-person classes whenever they are ready!
7. Music With Lindsey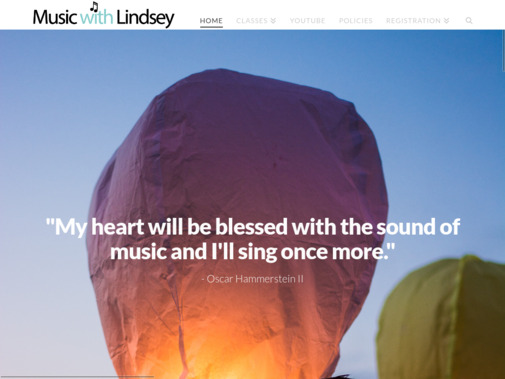 Music with Lindsey is focused on introducing young children to music in the most engaging ways. The classes are divided into two categories; 'My First Music' and 'The Music Adventure.'
My First Music class is for kids aged 0 to 4, and children are taught pre-kindergarten basics. The Music Adventure is for children up to 8 years of age.
You can choose between private and online classes. She offers free videos on YouTube, as well as paid online music classes via her website.
8. Fiddlerman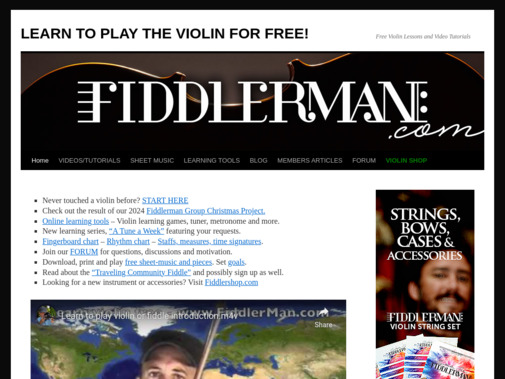 If your child is passionate about playing the violin, then Fiddlerman is one of the most suitable choices out there. Fiddlerman has a wide range of content for individuals of all ages, from beginners to experts.
The lessons are available in the form of YouTube videos as well as sheets, which can be downloaded as PDF files. Both types of lessons can be accessed free of cost. There is also a blog section on the website for students to learn more about music.
9. School of Rock
The School of Rock online music program is a one-on-one music education program that is very reminiscent of conventional private lessons. The platform offers patented learning material from method books to apps.
The best thing about this platform is that School of Rock caters to all music lovers. You can choose anything from guitar, bass, piano, drums, and even singing lessons. Each lesson program has the same regimen, accompanied by extracurricular weekly activities and practice methods.
10. The Violin Lab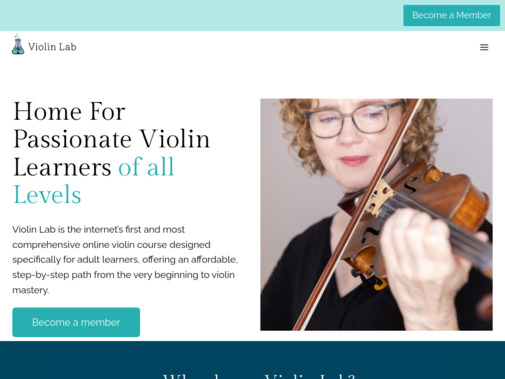 As the name suggests, the violin lab is a great platform for young children to learn to play the violin. The students are divided into three categories; beginning, intermediate, and advancing. Each level has sample lessons to give children an idea about the course.
The lectures are available in the form of videos, and to watch the lessons, you must subscribe to the Violin lab. The subscription is not free, and the subscription packages are of three types including basic, premium, and premium plus.
The downloadable PDF files, worksheets, and handouts by the Violin lab eliminate the need to buy separate books when enrolled in the course.
11. Levine Music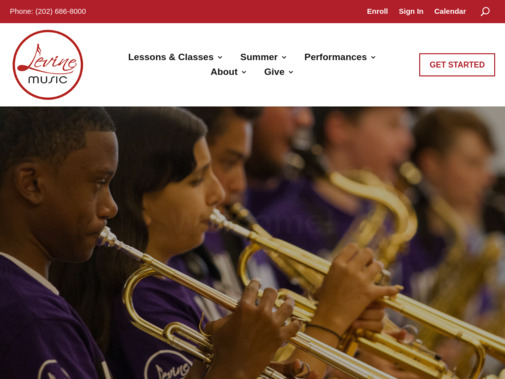 Levine Music caters to individuals of all ages. It gives everyone, from toddlers to adults, a chance to learn their favorite musical instruments.
There are two main course types available for learners; group classes and private lessons. You can choose the lesson duration as well as the class schedule according to your preferences. Moreover, each age group has its separate classes, making it easier for kids to blend in and learn. Levine Music also offers master classes and workshops to engage the students.
However, both the private and group classes by Levine Music are not offered free of cost.
12. Bernadette Teaches Music
Bernadette Teaches Music is an entry-level learning program that teaches kids to play the ukulele. Since the ukulele is a beginner-friendly instrument, it's a great choice for complete beginners.
Bernadette offers lessons that can teach your kid the basics of playing the ukulele in just 1 hour! Her YouTube platform covers everything from learning how to hold the instrument, strum, tune, and play your first chords to learning songs in an easy way.
She also frequently posts ukulele challenges to learn new material and songs to keep it interesting. This is a great program if you want your kid to enter the world of music with a fun and easy-to-learn instrument.
FAQs
What age is best to start music lessons?
We suggest that children begin music lessons at the age of five, but if you think they would be able to handle them earlier, then go for it. By the age of 5, most children have a good level of concentration to start music lessons.
What should I teach my child about music?
Choosing what music to teach your child is not the same as choosing what music you listen to! It's not just about personal preference; it's about what your child is capable of learning at each stage of his or her development.
There's nothing wrong with showing your child music to play for fun. However, if you want your child to start making and appreciating music right away, you need to teach them songs that are appropriate for their skill level.
Should I make my child take music lessons?
You should positively encourage your child to take music lessons if they have expressed an interest. If they eventually complete some lessons and don't enjoy it, you may want to consider switching to another instrument, or even hobby, altogether.
Some adults actually dislike the memory of playing an instrument because they were forced to as children.
Also, some parents might think that the cost of lessons exceeds its benefits. Some may think that music lessons are for musically 'gifted' students, or that an hour a week is too long for anything else but homework. Although each of these concerns has merit, there are numerous benefits to learning to play a musical instrument (read our article about this).
What is the best musical instrument for a child to learn?
It's not always easy to determine what your child should learn first, or even which instrument is the best.
Here are some questions to help you make the right decision. What kinds of things do they like to do? If your child is into science or math, you might want them to start on the piano or violin to learn more about music theory.
If your child is more interested in other forms of art, you may want to opt for the guitar.
In addition to your child's interests, you must also consider their personality. Perhaps your child will prefer the rhythmic aspects of music, in which case drums would be a great option.
Benefits of Music Lessons for Kids
Music Lessons Bring Extra Benefits
There are many benefits of music for children. However, you should remember that it's not just about learning how to play an instrument. Music lessons for kids can have positive effects on a child's social, emotional, and cognitive development.
Improves their Brain Development and Creativity
Music lessons for kids can be a joy for both parents and children. When a child learns to play the piano, the results are not only enjoyable, but they also benefit their brain development.
Children benefit not only from the study of music but from improvements in their creativity as well.
Summary
I hope this has been a useful article for you to help determine the best music lessons for your child. Of course, this is just a starting point, and there are many other options available online!